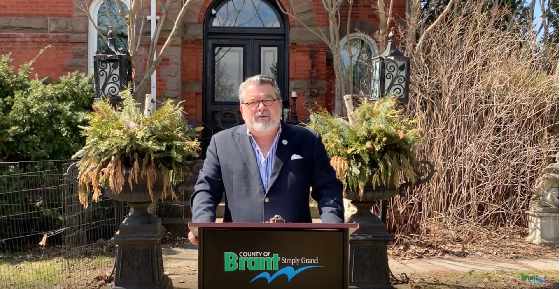 The County of Brant is closing all skate parks, basketball courts, sports fields, picnic shelters, outdoor exercise equipment, community gardens, disc golf course and river access points.
BRANT COUNTY - The County of Brant is closing more outdoor recreational amenities in order to stop the spread of COVID-19 and comply with Provincial directives.
Ontario Premier Doug Ford announced new orders to close all outdoor recreational amenities. Brant County Mayor David Bailey says the order builds on local municipal government action and makes it consistent across Ontario.
"To support the Province's order and to protect the community's well-being, the County of Brant will immediately close additional recreational amenities."
To date, the County of Brant has already closed playgrounds, tennis courts, two skate parks and the Simply Grand Dog Park.
The County will now close additional outdoor recreational amenities including:
- All skate parks
- Basketball courts
- Sports fields
- Picnic shelters
- Picnic areas
- Outdoor exercise equipment
- Community gardens
- Disc golf course
- River access points
Bailey adds they are encouraging residents to stay home and help flatten the curve.
"Our message has been consistent. Stay home and stay safe. This will save lives in our community. If you must go out, you must practice physical distancing of at least 2 metres from others. We are acting on the best advice from our local, provincial and federal health authorities. Please, do your part."
Green spaces in parks and trails remain open. However, people must maintain the safe physical distance of at least two metres apart.
For more information, visit www.brant.ca/COVID-19.