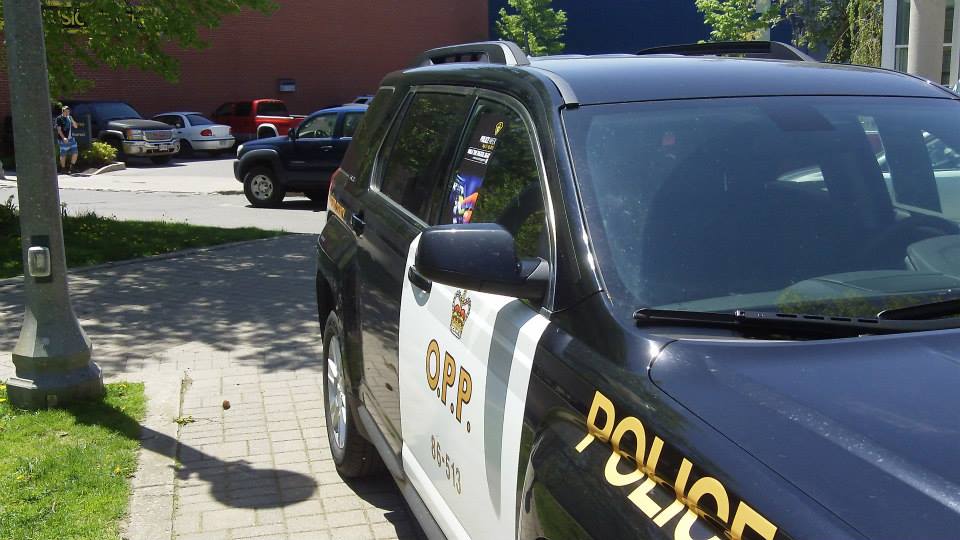 Brant OPP briefs include a rollover crash on Pleasant Ridge Road, a speedster on Brant Road and a stolen vehicle investigation on Cedar Street.
BRANT COUNTY - No one was hurt following a single-vehicle rollover crash on Pleasant Ridge Road in Brant County.
The OPP got the call shortly after 10:00 p.m. Wednesday night. Officers arrested the driver at the scene and took them to the local detachment for further testing.
The 20-year-old from Brantford has been charged with impaired driving, impaired driving with a blood alcohol concentration over 80 and being a novice driver with a blood alcohol level over zero.
---
BRANT COUNTY - A 37-year-old man is facing a list of charges after he was caught speeding in Brant County.
The OPP say he was going 170 kilometres per hour on Brant Road, close to Howell Road. The area has an 80 kilometre per hour speed limit in effect.
The Brantford man has been charged with racing, speeding over 50 km/h over the speed limit, failing to surrender permit for motor vehicle and failing to surrender insurance card.
His license has been suspended for 30 days and his vehicle has been impounded for two weeks.
---
BRANT COUNTY - The Brant OPP has recovered a pickup truck that was reported stolen on Cedar Street.
It was taken at around 2:00 a.m. Tuesday morning. The truck was unlocked at the time of the theft, but police were able to locate it somewhere nearby a few hours later.
Police are still investigating the matter so anyone with information should call the Brant OPP at 1-888-310-1122.
---
BRANT COUNTY - A 36-year-old from Hagersville is facing several charges after being pulled over by the Brant OPP.
Officers stopped him on Old Greenfield Road at around 9:00 p.m. Wednesday night.
He has been charged with using a plate that wasn't authorized for the vehicle he was driving, driving while prohibited, and two counts of driving while under suspension. He was also charged with possession of property obtained by crime under $5,000, possession of cocaine and failure to comply with undertaking.