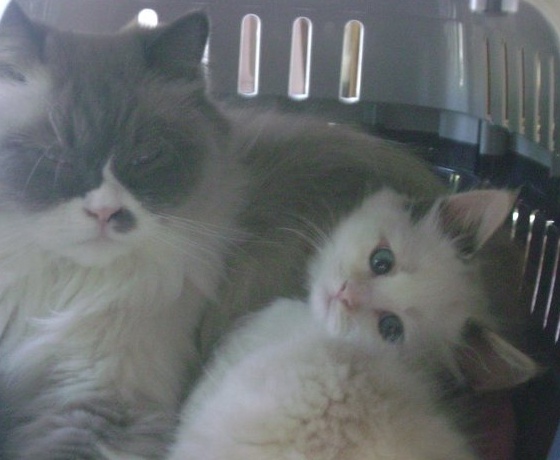 The Brant SPCA has waived their adoption fee for cats and kittens until July 30th.
BRANT COUNTY - The Brant SPCA has a special promotion on right now in order to help cats in their care find their forever homes.
Until July 30th, Brant SPCA has waived their adoption fee for all cats and kittens. Spaying, neutering, micro chipping and up to date vaccinations are included.
Usually it costs $30 to adopt a fully grown cat over 10 months old and $125 to adopt a kitten.
Alex Wolosinecky, Manager of Communications and Development says people can get a better idea of a pet's personality before adopting at the SPCA.
"It's also awesome to be able to talk to someone one on one to make sure you are getting a cat that is going to match with your personality. If you're looking for a cat that's a cuddler and you bring one home that's hiding under the table and doesn't want to come out then you're not going to be too happy. This way you know exactly what you are getting into."
The SPCA also uses a Meet Your Match Survey in order to help potential pet owners find the perfect match for them.
Wolosinecky adds promotions like this especially help cats that have a hard time getting adopted.
"We do get people that come in specifically for a senior or specifically for a cat that might have a little bit of a tougher time getting adopted, so I think that's what great about these types of promotions. Some people might not want to pay the adoption fee to have a cat that maybe has a certain type of food it has to eat, that might be a bit more expensive. This gives those animals that would normally sit a bit longer a chance."
As of right now the Brant SPCA has about 20 cats in their care, while others are still located at local pet stores and foster homes. They also have cats that are still getting ready to be put up for adoption.