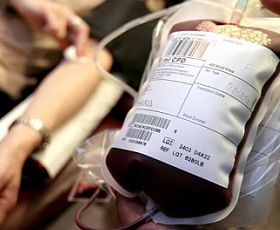 Health Canada greenlights change to restrictions on blood donations from men who have sex with other men.
It's a policy change that has been years in the making.
Health Canada has approved a request from Canadian Blood Services to get rid of the policy that restricts men who have sex with other men from donating blood for three months.
Instead, a new policy that focuses on sexual behavior will be implemented later this year.
The new criteria, which is expected to take effect no later than September 30th, will ask all potential donors if they have had new or multiple sexual partners in the last three months.
If the answer is yes to either, they would then be asked if they have had anal sex with any of these partners.
If they have, they will need to wait three months since that activity before donating blood.
The agency says focusing on sexual behavior instead of orientation will help it better assess the risk of infections that can be transmitted through blood infusions.