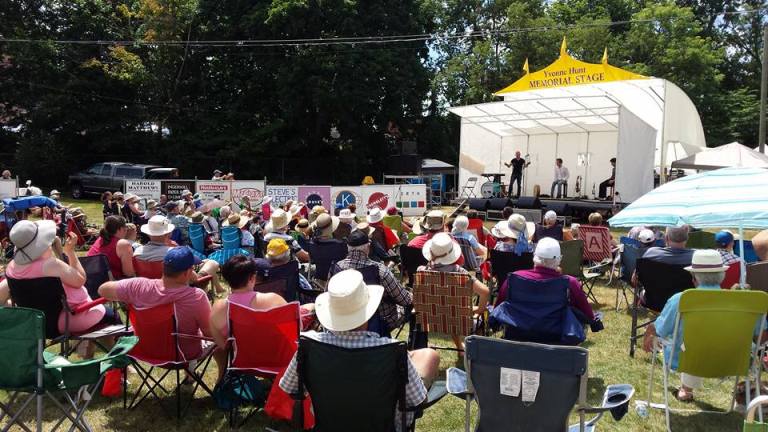 The Folk Festival with well over 10,000 people only generated a few bags of garbage.
INGERSOLL - A little bit of rain didn't deter people from coming to Ingersoll for the Canterbury Folk Festival.
Thousands of people flocked to the town to take in the free concert. Ingersoll Mayor Ted Comiskey tells Heart FM about one of the more popular acts on the weekend.
"But I got to say that Dan Stacey from Stratford really stole the hearts of the people, it was a great show he put on both on Friday and again on Sunday afternoon, both shows got him a standing ovation so that was a phenomenal highlight and we will certainly look at bringing him back but David Clayton Thomas closing us off, certainly didn't let me down in any way shape or form, bringing back all those famous tunes."
While others were taking in the concerts, the Transition to Less Waste team was working to keep this event waste free. Comiskey says despite having between 10,000 to 12,000 people the entire event only generated a couple of garbage bags worth of waste.
"We haven't had the grand total but I think we ended up with a couple bags of garbage and that was it, for the first year of aiming for waste free I think we did a fantastic job, what we have to do in the future is educate the crowd more, that's all."