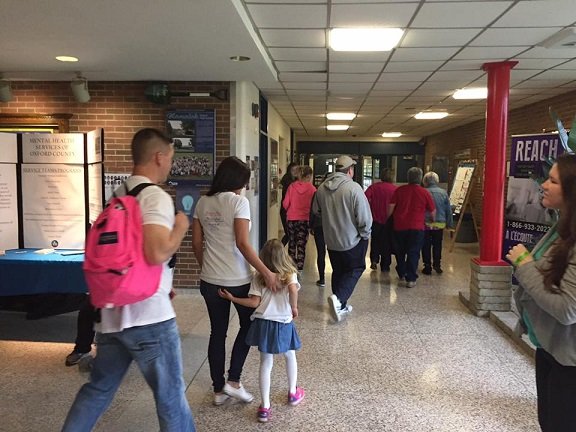 Time to Change Minds was another huge success as people gathered to eliminate the stigma around mental health.
The threat of rain couldn't dampen the spirit surrounding Time To Change Minds.
The event was moved inside this year, but it was still a resounding success with many people walking through the doors of College Ave Secondary School and working together to eliminate the stigma around mental health.
Executive Director of the CMHA Oxford Mike McMahon says the money will stay in Oxford.
"There's a group of young people who are able to participate in athletic activities at the YMCA who would never have that opportunity without the funds provided by Time To Change Minds. The Suicide Prevention Team of Woodstock will benefit from these funds to do the initiatives where we do the awareness campaigns. Agencies like the Canadian Mental Health Association we aren't funded for mental health campaigns for awareness campaigns so this is critically important."
As people marched in memory of her son Tyler Maskell, Liane Maskell couldn't help but feel touched.
"It's just wonderful - having people coming and enjoying the day and talking about mental health. And having the different services here so people can get information and it's available to everybody."
14 year old Alyssa Simpson also performed her original song 'One Day' - a message of hope that drew people to their feet for a standing ovation.