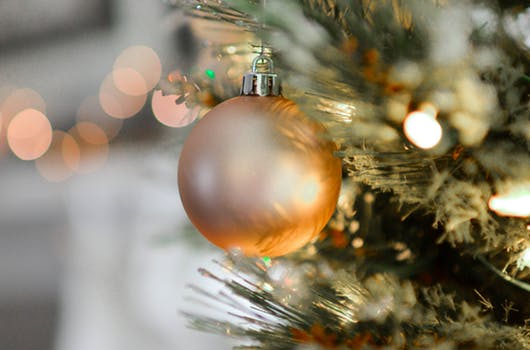 Stock photo
Dignitaries encourage you to buy a Christmas tree that's grown in Ontario starting today, which supports hardworking Christmas tree farmers and helps our province's economy.
ONTARIO - Today is Christmas Tree Day across Ontario.
You can celebrate by visiting a local Christmas Tree Farm and choose a spruce, pine or fir to bring home this holiday season.
Ontario Minister of Agriculture, Food and Rural Affairs, Ernie Hardeman says to consider getting a Christmas tree that's grown in Ontario while you're shopping for one.
"This year, as you prepare for the holiday season, consider branching out and include a locally grown Christmas tree into your festivities. Buying an Ontario-grown tree supports our hardworking Christmas tree farmers, promotes environmental sustainability and helps our province's economy."
The province has 530 Christmas tree farms that generate more than $12 million in sales per year. For every Christmas tree harvested in Ontario, there are ten more growing, making Ontario-grown Christmas trees a sustainable agricultural crop.
Minister of Natural Resources and Forestry, John Yakabuski says families are encouraged to buy trees that are grown here.
"There's nothing like the fresh smell of a real, Ontario Christmas tree in your home to spark the fond memories of past Christmases. More than a million trees will bring the spirit of the season home across the province. We encourage families to buy local this year."
Choose the perfect tree for your home with these quick tips:
- The top three Christmas trees in Ontario are Fraser fir, scotch pine and white spruce as they are known for their classic shape and have good needle retention.
- Before purchasing your tree, decide where you want to display it and measure your door frames so you avoid buying a tree that is too big - you can also bring a tape measure with you when you shop.
- Freshness is key to having a tree last through the holiday season. Choose a tree that is fragrant and green in colour. Fresh needles won't fall off when you slide your hand along the branches, and they won't break when you bend them.
- If you want to fill your home with the scent of Christmas trees, try a Serbian Spruce, Fraser fir or Colorado blue spruce, as they are very fragrant trees.
- If you have pets and young children, choose a white pine for a softer, less prickly Christmas tree.
- Take good care of your tree by cutting the bottom two inches off the trunk when you get it home and keep it well hydrated every day.
- Once you've purchased and set up your tree, making it perfect is all about how you decorate it. Invite friends and family to decorate and share a cup of cheer including Ontario mulled wine or hot apple cider and have a holly jolly Christmas Tree Day this year!
Visit here to learn more about Ontario-grown Christmas Trees.