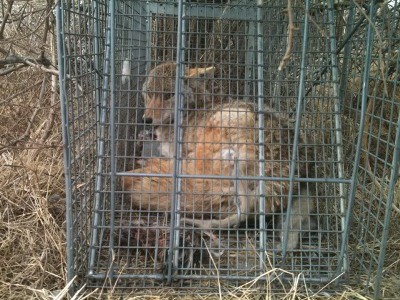 A delegation from Coyote Watch Canada to Woodstock City Council says that trapping is not a long term solution.
WOODSTOCK - Local concerns sparked a delegation from Coyote Watch to Woodstock City Council.
Lesley Sampson, Executive Director of Coyote Watch Canada appeared before council to pitch her program that aims to coexist with coyotes rather than resort to trapping them. In her presentation to council, Sampson emphasized simple ways that citizens can reduce the chances of coyote sitings and interactions on residential property.
One suggestion included cleaning under bird feeders which attract rodents which are a coyote food source. Sampson also added that trapping is not a long term solution; in fact she says that Coyote's will continue to show up, following scents left by previous coyotes. The main issue she says is identifying food sources caused by residents. Garbage left out before garbage day and people feeding wildlife by leaving kibble out are some ways coyote's are attracted to the area.
Councillor Shawn Shapton says the delegation was informative, "I do believe we can have a hybrid system where we bring Coyote Watch Canada's program in and perhaps alleviate the trapping system."
Council currently has a coyote trapper hired to capture an errant coyote in the southwest end of the city. It's unclear whether a coyote has been caught.
Coyote Watch has worked with other municipalities including Brampton, Niagara, Whitby and Cornwall to deal with Coyote interactions.