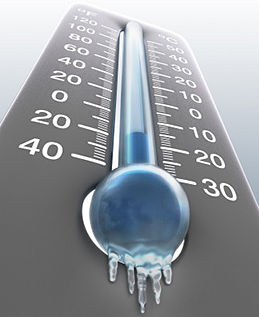 The temperature is expected to fall below -15°C tonight in Oxford County.
OXFORD COUNTY – A cold weather alert has been issued for Oxford County.
Oxford County Public Health issues a cold weather alert whenever Environment Canada predicts the temperature falling below -15°C or -20°C with the wind chill.
Residents are being advised to stay indoors and take necessary precautions so they don't get hypothermia or frostbite. Those who may be vulnerable to the cold weather include young children, infants, older adults, outdoor workers, those who play outdoor sports and the homeless.
If you are in need of shelter Inn and Out of the Cold is being offered at St Paul's Anglican Church on 723 Dundas Street. It will run from 7 p.m. tonight until 7:30 a.m. tomorrow and people who arrive after 11 p.m. must be accompanied by a police officer.
The weather conditions are expected to improve tomorrow morning, with a daytime high of -10°C and an overnight low of -12°C.