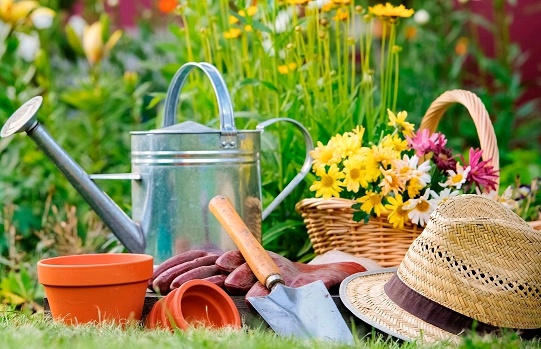 The 5th Annual Come Bloom with Us will feature three special guest speakers, vendors, and a break from winter.
DRUMBO - Tickets are now on sale for the Drumbo Agricultural Society's 5th annual Come Bloom with Us event.
The day will feature three guest speakers; Dan Cooper, who co-authored the book Gardening from a Hammock will be speaking in the morning. He will be followed by Marjorie Mason, the owner of Mason House Gardens in Uxbridge.
Director Margaret Verkuil tells Heart FM about the third speaker Harry Jongerden, who will be speaking in the afternoon.
"Harry is the current Executive Director of the Toronto Botanical Gardens. Many people may recall him from his early days when he designed the Stratford Festival gardens when they converted from their annual flower beds to their perennial beds that are in existence today."
Jongerden has also been employed at the Royal Botanical Gardens in Hamilton and the VanDusen Botanical Gardens in Vancouver in the past.
Verkuil says the event on Sunday February 5th will really get green thumbs looking forward to spring.
"It's obviously an educational day. We have vendors that are gardening related and of course silent auction, door prizes, and there is a hot lunch which everyone seems to enjoy."
The event will run from 9:30 a.m. to 3:30 p.m. at the Drumbo Agricultural Hall. The doors will open at 8:30 a.m.
Tickets cost $40 and they must be purchased ahead of time as they will not be offered at the door. You can purchase them online or over the phone by calling 519-537-2639.