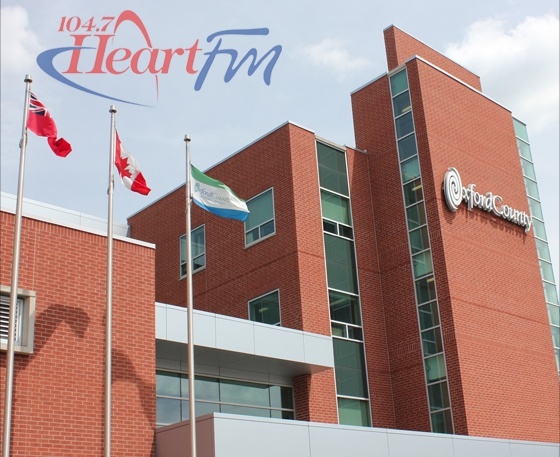 The results of the Community Wellbeing Survey point out several areas for improvement, as well as some strengths.
Oxford County Council has been presented with a preliminary report on the results from the Community Wellbeing Survey.
The survey was completed by a random sample of residents in April and May. According to the data over three quarters of Oxford residents feel satisfied with their community as a place to live and the environmental quality of the community. Director of the Canadian Index of Wellbeing at the University of Waterloo Bryan Smale tells Heart what the County will do with this information.
"The results of the survey, not only tells us about the quality of life for residents in Oxford from a wide perspective, but also give us some baseline information that will help form the sustainability plan as they make progress toward their goals. They are going to be able to take this data and - as is quite popular now, evidence based decision making - start to design services, programs, policies that are more reflective of what residents say they need as opposed to sitting in an office and saying, 'I think this is what they need.' Well now they know."
The biggest areas for improvement in Oxford were the local government's responsiveness to community needs, sense of belonging to the community, and access to arts, culture and educational opportunities.