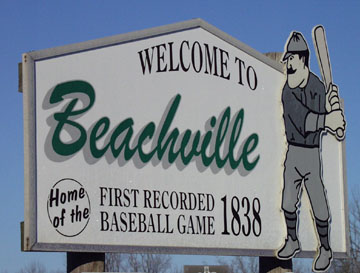 Council has decided to wait to receive more information before making a final decision.
BEACHVILLE - Oxford County has deferred a decision on what to do with the water and waste water services in Beachville.
The recommendation from staff on Wednesday was to make Beachville a priority and fund an initial study. However council asked for more information from Public Works before making a decision. Director of Public Works Robert Walton tells Heart FM what they are looking at doing in Beachville.
"Beachville has private services for the majority of water and waste water for the majority of residents, there is a small municipal water system the County runs in one of the sub divisions has about 60 customers so we would be deciding whether to extend out municipal water to the rest of the community and whether or not municipal waste water should be there."
If council agrees to a study, it could be another six to eight years before any ground breaking could be done. Walton says this study has been in the works for quite some time.
"This goes back to a report in 2009 that looked at all of the unserviced communities in Oxford County and set a priority on when we would do studies."