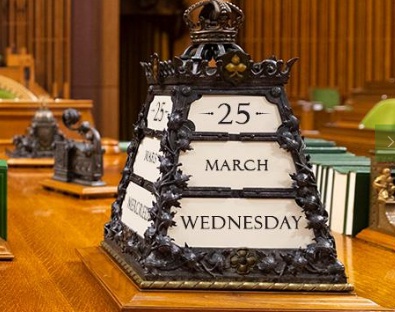 Courtesy: House of Commons
A historical day as the government has won unanimous consent to quickly pass emergency legislation to free up 82 billion-dollar to help Canadians weather the COVID-19 crisis.
CANADA - The bill that will free up 82 billion dollars in COVID-19 relief measures has passed in the House of Commons and is on its way to the Senate.

M-Ps began debating the bill early this morning after a full day of tense negotiations with the opposition parties. The legislation includes the amendments needed to enact the promised emergent financial package of 82 billion dollars, which contain 27 billion dollars in financial aid for Canadians and 55 billion Canadian dollars in economic stimulus and tax deferral measures for businesses.
Earlier on Tuesday, Conservatives raised objections to what they dubbed a Liberal "power grab."

Government house leader Pablo Rodriguez said it's now up to the Senate to approve the bill. The Senate proceedings will begin around 10 a.m., it will then need royal assent.