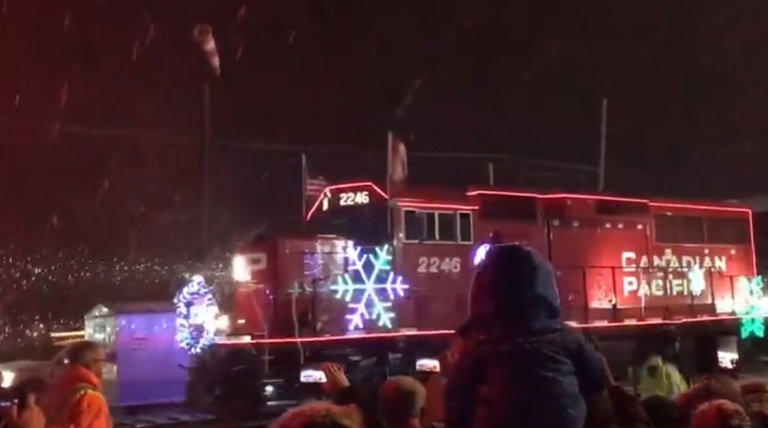 The CP Holiday Train will be stopping at 199 Winniett Street at 6:40 p.m. tonight and the free show will feature performances from Lindsay Ell and JoJo Mason.
WOODSTOCK - The Canadian Pacific (CP) Holiday Train is back in-person, and it's currently on its way to the Friendly City.
At 6:40 p.m. this evening, the train will arrive at 199 Winniett Street and there will be a free live performance from Canadian country artists Lindsay Ell and JoJo Mason, before it departs at 7:10 p.m.
CP spokesperson Salem Woodrow says everyone is encouraged to bring a non-perishable food item or cash donation.
"One of the critical components of the holiday train program is that every pound of food and every dollar raised at each stop stays with the local food bank. We are helping feed those in need directly in that community."
The CP holiday train program has raised over 21 million dollars and five-million pounds of food for food banks and other hunger-related issues since its inception in 1999 and tonight, Woodstock Salvation Army will receive the donations.
After it's all said and done, the train will have reached 160 communities and Woodrow said it's a program that makes everyone at CP very proud.
"The CP holiday train program really is an important community initiative for CP and it's something that our employees have immense pride for. We're very happy to be back out on the rails."
For more information about the program, performers, and the schedule, visit here.