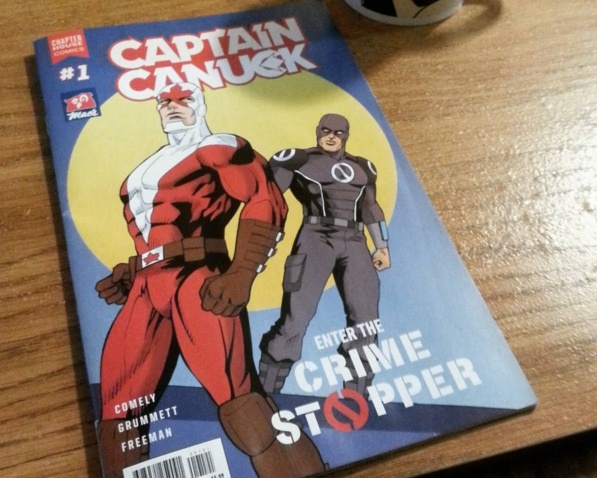 Kids at the Fusion Youth Centre got a first look at a new superhero team-up as part of an Oxford Crime Stopper's initiative.
It's the dawn of a new hero as Crime Stoppers teams up with Captain Canuck.
A special edition of Captain Canuck features Crime Stopper - a new hero carrying the message of the organization allowing people to submit tips about crime anonymously.
Police co-ordinator with Oxford Crime Stoppers Jim Robb says they really hope this medium will help kids understand the work they do.
"They kind of morphed it into a national campaign where the folks who are drawing and writing the storyboards introduced CrimeStopper who is a character to augment the Captain Cancuk comic book with the idea of kind of embedding the Crime Stopper message within the comic book itself."
Some kids in Oxford County have already got their hands on the special comic Captain Canuck: Enter the Crime Stopper.
"We did a launch last week at Fusion Youth Centre in Ingersoll," Robb says. "We choose fusion because the target group of the comic book is that 12 - 18 range. So we wanted to go to a place where that segment of the population was so we could talk about Crime Stoppers and sort of launch it."
The comic books should be popping up in strategic locations around Oxford County in the coming months.