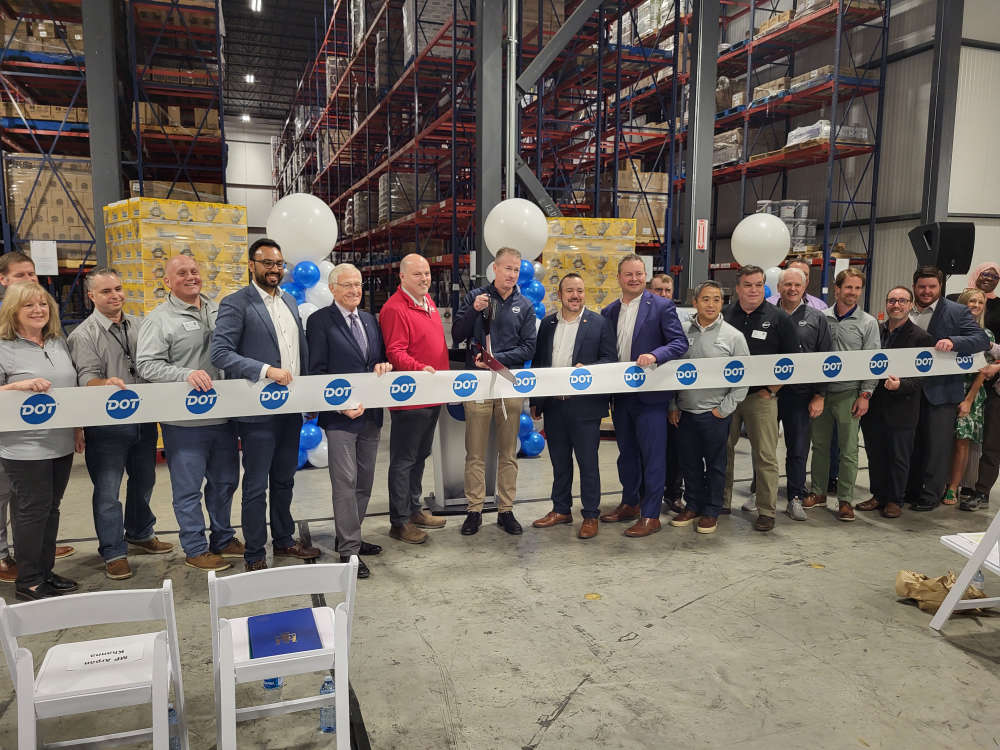 Oxford County has a new business opened. DOT Foods celebrated their grand opening on Friday, September 15th in the Town of Ingersoll.
INGERSOLL - A big day in the Town of Ingersoll with a new business officially opening.
DOT Foods, opened their newest distribution plant today (Friday, September 15th).
General Manager of DOT Foods Canada, Grayham Thomson speaks to the feeling he has joining the team.
"A big reason I am excited to be joining DOT and being here in Ingersoll, is the values that DOT shares as a business and their community involvements."
Thomson says that being in Ingersoll will allow them to engage with the community. He adds, bringing the plant into the town will help the growth.
"For every employee we bring, they potentially bring a family. There's typically 1 to 3, they are eating in the community, they are doing sports events in the community, they are apart of the community, they are buying houses. I think it helps our growth shares, with the growth of the communities we are in, and it helps the economy that way."
Thomson says there are currently 70 employees, but sees that growing to 2-hundred in the next 3 to 5 years.
Also, apart of the celebration DOT Foods donated a total of $50,000 dollars to multiple charitable organizations.
Four of the organizations were from Oxford County including, United Way, who received $10,000. Fusion Centre in Ingersoll, Salvation Army in Ingersoll, and Big Brothers Big Sisters of Oxford County each got $7,500.