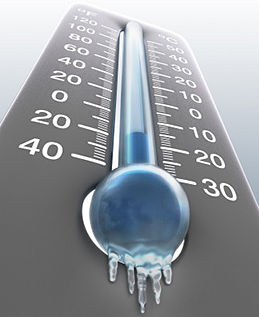 stock photo
Oxford County Public Health & Emergency Services are warning the public of the risks that come with the extreme cold weather alerts issued for the next few days.
OXFORD COUNTY - With seriously cold conditions expected for the next few days, Oxford County Public Health & Emergency Services are extending the cold weather alert.
Peter Heywood, Manager of Health Protection with Oxford County Public Health says we are in for cold one.
"We are going to be entering the coldest day of the winter thus far, with temperatures around minus 18 degrees celsius, the wind chill making it feel like minus 30 degrees celsius, so it's really important that you do protect yourself during these cold days."
Heywood adds that if you don't need to head outdoors, then just stay inside, but if you do venture out, be sure to protect yourself as frost bite is very possible in these cool temperatures.
"If there's an elderly neighbour next to you, take some time to visit them, make sure they are ok, make sure they are warm enough. You also want to take care of yourself as well, so wear your mitts your hat, protect your feet and your nose."
Heywood says a cold weather alert is issued when Environment Canada forecasts temperatures below minus 15 or a wind chill below minus 20.
The cold snap is expected to last until Saturday night.