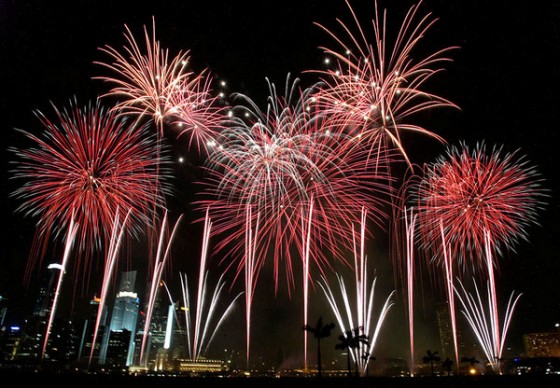 The Princeton firefighters are hosting a huge fireworks show on Saturday night.
PRINCETON - The Princeton fire department is inviting everyone to come out to a fireworks show on Saturday night.
Things get started at 6 and they will have plenty of events for the kids including bouncy castles, Jungles Jam Reptile Show, Friends of Princeton Park BBQ, Cotton Candy, Fire Hose Water Spray for Kids and the Fire Trucks. Volunteer firefighter Myles Cruickshank tells Heart FM the fireworks show will start at dusk at Princeton Park.
"I'd say it's pretty good, now of course I'm pretty biased but I think it is the best show around this weekend,it's roughly anywhere between 8 to 12 minutes of fireworks. It's a $5,000 display, not that you really need to put a number value on it but it's quite a substantial display for a town as small as Princeton. I think a lot of people walk away from it impressed can get some huge explosions going off in one little town."
The show is put on by Garden City out of St. Catherine's.