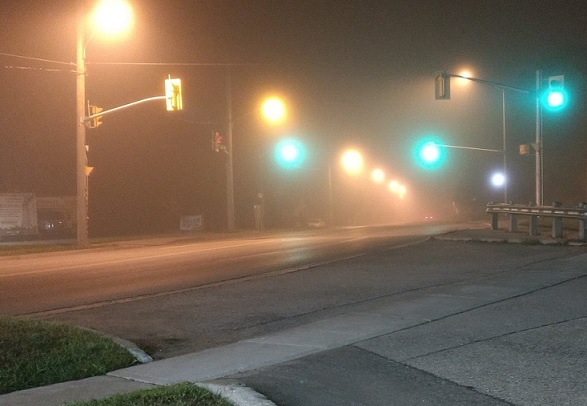 stock photo
Environment Canada has issued a fog advisory for the region.
OXFORD COUNTY - Travel is expected to be hazardous on the roads due to the dense fog in some areas. Environment Canada has issued a fog alert weather statement for the region.
Visibility is expected to improve late this morning. However, it is anticipated the fog will continue throughout the day, tonight and into tomorrow morning. Drivers should be cautious as there is also a risk of freezing drizzle.
Fog advisories are only issued when near zero visibilities in fog are expected or occurring.
UPDATE: Fog advisory has been replaced with a weather statement warning with periods of rain that may be occasionally heavy at times. The warning comes as the ground might be frozen with rainfall amounts in excess of 25mm within 24 hours is expected. Forecasters predict about 15-25mm is likely to fall.