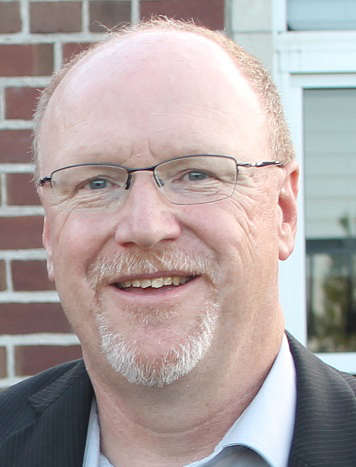 Submitted photo
Two years after retiring as the Director of Finance for Norwich Township, Mike Legge has launched a campaign to become the next Ward 2 Councillor.
NORWICH TOWNSHIP - A former Norwich Township employee has decided to run for the Ward 2 council seat. Mike Legge says he brings lots of experience to the table.
"I have 30 plus years working for small rural municipalities in Ontario. For my last 10 years I was the Director of Finance for the Township of Norwich, so I know the inner workings of the Township very well and I know most of the staff and the players."
With Mayor Larry Martin retiring and two of the current councillors running for Mayor, Legge says there's going to be a lot of turnover in council chambers.
"We'll have some new people there so there's going to be a period where they're trying to learn the ropes and get through. We have a lot to get done over the next four years so I think my experience will help guide council through some of the transition."
Legge says several senior staff members for the Township have also retired over the past couple of years, and he is predicting that CAO Kyle Kruger will announce his plans to retire in the next six to twelve months.
Legge says the Township is in good shape financially and has seen a lot of growth over the years. He says we need to make sure we have the right people in the Township Office to keep up the good work.
During his interview with Heart FM, Legge also addressed the Progress Flag situation in the Township. Legge says there's been a lot of discussion over the past few months but we all need to take a step back, respect each other's views and not push our views on others.
The municipal election is scheduled for October 24th. Those looking for more information regarding Legge's campaign can scan the QR code below.