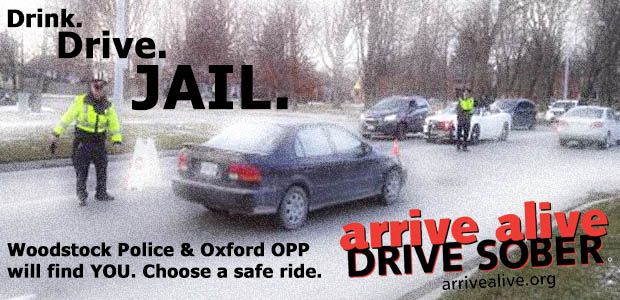 Impaired driver in Woodstock stops at a green light and confuses his drivers license with a debit card.
WOODSTOCK - A 56 year old man from Paris has been charged with impaired driving after some erratic driving in Woodstock.
Police were called after a store owner at Dundas and Springbank noticed that a car drove over the curb while leaving their business. The man also stopped at a green light. When police pulled over the man this morning at 9:30 he pulled out his debit car instead of his license.
The man was asked for a breath sample and blew over four times the legal limit.