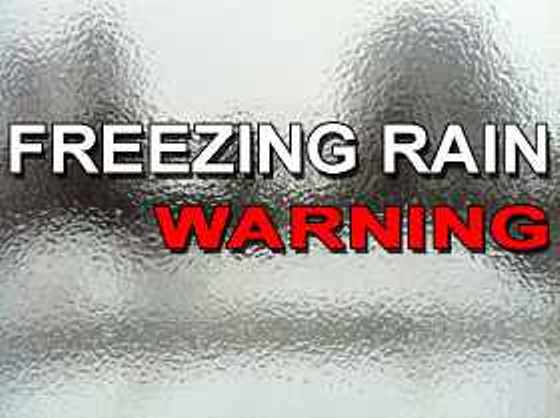 Stock photo
The freezing rain could last for several hours before it turns into freezing drizzle later this afternoon.
OXFORD COUNTY - A freezing rain warning is in effect for parts of Oxford County.
Environment Canada says we could see freezing rain last for several hours as it will advance into parts of Southwestern Ontario this morning.
The areas affected include Woodstock and Tillsonburg.
Environment Canada says strong winds gusts of up to 70 km/hr, along with ice accretion on tree branches and power lines, could cause power outages. Beware of branches or electrical wires as the weight of the ice could cause them to break.
It's possible to see several millimetres of ice accretion over some regions, with even some areas getting a few centimetres of ice pellets.
They say to slow down driving in slippery conditions on surfaces such as highways and walkways as they'll be icy and hazardous. Also, watch out for taillights and keep a safe distance while driving.
The freezing rain is expected to turn into drizzle later this afternoon.