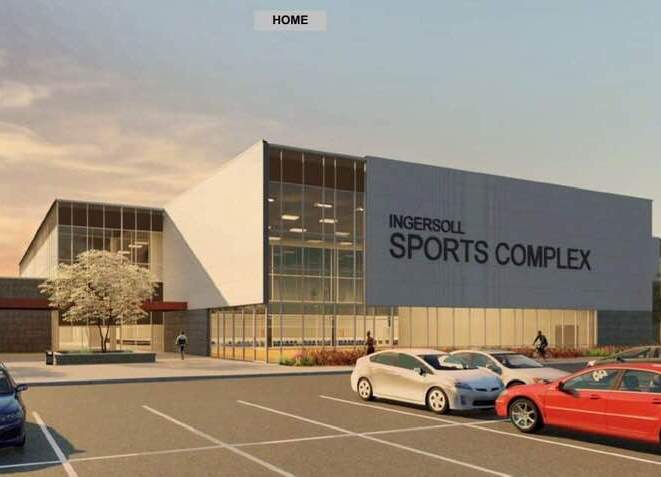 Facebook Photo
Ingersoll Town Council is looking for more public feedback as they look at five options on how to proceed with the proposed brand new Multi Use Recreation Facility after being denied Government funding.
INGERSOLL - The Future of a proposed brand new Multi Use Recreational Facility in the Town of Ingersoll is still up in the air.
Last month, the Town was denied funding from the Provincial and Federal Governments to build the facility. This week at council they were presented with 5 options on how to proceed.
The first option was to wait another year to apply for funding in 2021.
The second option involved borrowing money and keeping the current design of the facility.
Option three would be to put the project on hold for awhile and make improvements to the current rec centre.
Option four would be to make the MURC smaller to only include a new ice surface, walking track and better change rooms.
The last option would be to move the Seniors Centre, Fusion Centre and the Museum to the new facility.
Each option would have an impact on property taxes. The first one would cost taxpayers nothing. Option two was the most expensive as it would cost the average homeowner an extra $135 on property taxes. The third option would only cost $21, while option 4 would be an extra $53 and option 5 would cost $83. These numbers are based the average price of a home in Ingersoll and would be higher or lower depending on your property.
In the end council did not make a decision Monday night. They decided that they wanted to have more consultation with residents on the current options. Council is also open to listening to new ideas as well.
The current plans for the MURC include an indoor walking track, ice pad, community room and full sized gymnasium. It would also be built so that it would be easy to build a second ice pad. It would be built at a 14 hectare site on Clarke Road.