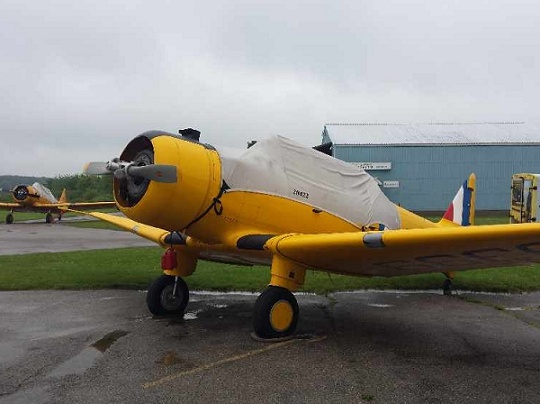 History fanatics can get a close look (and even sit inside) some amazing pieces of aviation history at Wings and Wheels.
TILLSONBURG - The Canadian Harvard Aircraft Association is opening up the hangar and letting people get a good look at timeless pieces of history.
The ninth annual Wings and Wheels event is happening at the Tillsonburg Regional Airport Saturday, September 10th.
Director of Public Relations for the Canadian Harvard Aircraft Association Terry Scott says they will have a variety of historic vehicles.
"We hope to have a good number of classic cars and trucks out to our event which will also include our Harvards, our Tiger Moth, our Yale."
For those who want to get a little closer to the legendary Harvard planes, there will be an opportunity to do that as well.
"We will gladly conduct cockpit tours and there's no charge for that - we do appreciate any sort of donation though. And you'll actually have the opportunity to get up and sit in the cockpit and get a feel for what it was like for our service men back in the Second World War when they trained on these aircraft."
People who bring out their vintage cars to take part in the show will also be entered into a draw for a Harvard Flight Experience.
Admission to Wings and Wheels is by donation. The fun gets started at 9 a.m. and will run until 4 p.m.
UPDATE: The Harvard Aircraft Association has decided to move the Wings and Wheels event to Sunday September 11th due to predicted weather conditions. It will still take place at the Tillsonburg Regional Airport and run from 9 a.m to 4 p.m.