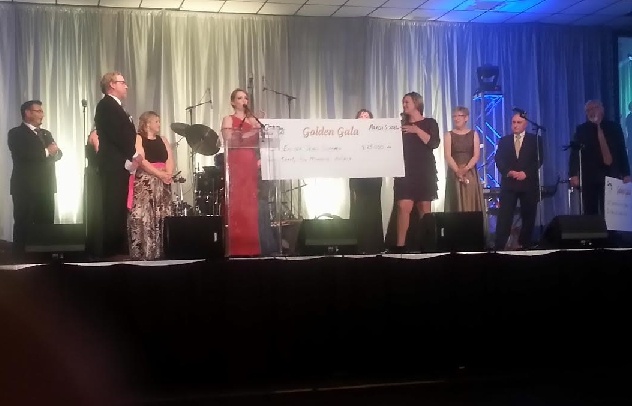 Golden Gala has returned to Woodstock with tickets now on sale
WOODSTOCK - You can now purchase tickets for the 18th annual Golden Gala at a reduced price.
$125 will save you a seat at the luxurious dinner and dance at the Oxford Auditorium on Saturday March 3rd 2018.
Co-Chair David Hilderley says it's the event of the year in the Friendly City.
"People come in for o'dourves, appetizers and socializing. We have an amazing meal that is catered by the number one caterer in Toronto, La Cantina. They do an amazing job of providing fabulous food for all of us as we sit around and enjoy that."
The evening will also include live entertainment and a silent auction, with about 100 items up for grabs.
Hilderley says all of the proceeds will stay in the community.
"We're benefitting the Alzheimer's Society of Oxford, the Easter Seals of Ontario our Oxford Division, and the MS Society of Oxford will be the recipients of the charity money that we raise at the event again this year."
The Gala has raised about $1.2 million over the past 17 years.
You can buy tickets at the Century 21 Heritage House office at 865 Dundas Street in Woodstock. You can also reserve your spot online by going to their website or e-mailing c21goldengala@gmail.com.
The prices will go up on January 12th 2018.