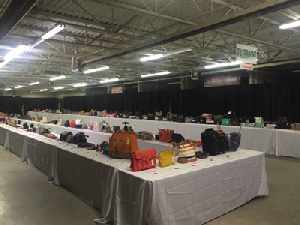 stock
VON Oxford is preparing for another successful Handbags for Hospice fundraiser.
WOODSTOCK - The Oxford Auditorium will be a packed place when the 8th annual Handbags for Hospice gets underway.
About 870 people will be attending the sold out event tonight; which will include a silent, blind and live purse auction. Over 300 bags will be up for grabs in the silent auction alone.
Those who attend will also be able to participate in a raffle and enjoy delicious treats.
In a press release, Chair Nikko Papadakos says this event wouldn't be possible without the caring members of the community.
"We feel fortunate to have such great community support and thank all our corporate partners, including Toyota Motor Manufacturing Canada, our title sponsor."
The annual fundraiser has raised over $600,000 for VON Sakura House throughout the years.