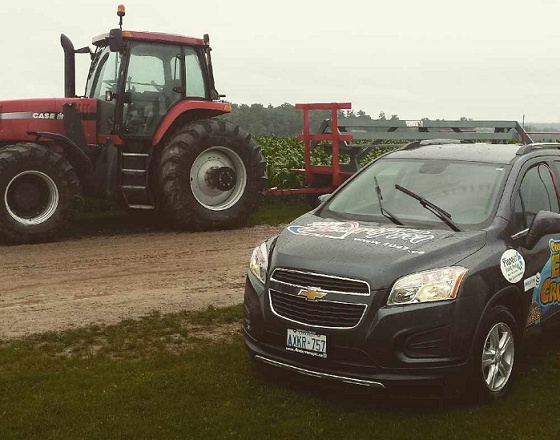 We've gone Country, Look at those boots, We've gone country, back to our roots!
WOODSTOCK - Heart FM is going with an all country format on our HD2 station.
A soft launch was held yesterday and the station does plan to run some more contests on the HD 2 channel in the near future which will include concert tickets and other fun stuff. Program Director at Heart FM Dan Henry explains what kind of music you will hear on our HD 2 channel.
"You could hear anything from Luke Bryan, Zac Brown Band, we also play classic artists on this station like Garth Brooks, Alabama and others that date back. Right now we actually have a contest going on for people to win tickets to see Dierks Bentley at Budweiser Gardens, coming up at the end of January."
Henry says "right now we are playing the music commercial free with only a few bumpers, however you could hear more programming and local content on the HD 2 channel in the future." "HD 2 is available on most new model cars and you can also access it online at heartfm.ca."
Heart FM's main station will continue to provide the same local programming that our listeners have come to expect and will remain the same format playing the World's Best Music.