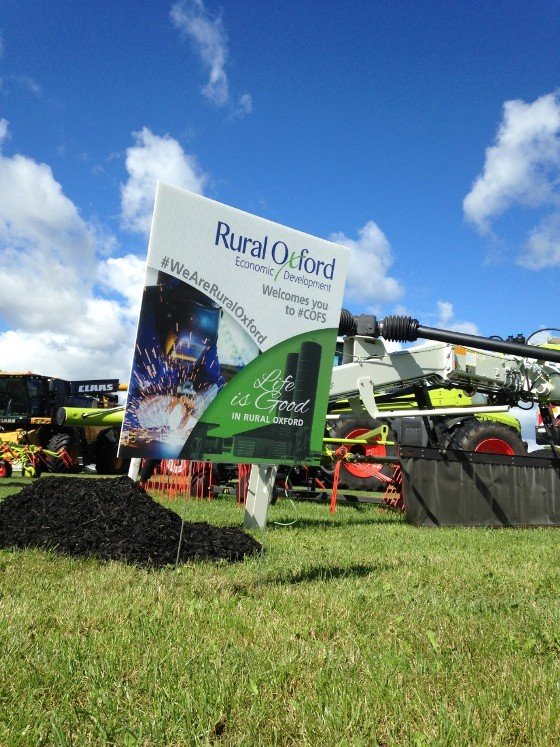 It will be easy to spot the homegrown talent at Canada's Outdoor Farm Show.
WOODSTOCK - Rural Oxford will be showcased at Canada's Outdoor Farm Show this week.
The farm show kicks off today and the Rural Oxford Economic Development Organization will be showcasing the homegrown agriculture businesses in Oxford. Economic Development Officer Bernia Wheaton says they have developed lawn signs to showcase the 70 home grown businesses that will be a the show.
"We have put together lawn signs that we developed for the farm show and when you pass that sign, you will know that is a local business and we want people to stop in and say hello to those business owners and find out what kind of innovative products and services they are offering.
They are also encouraging people to highlight our local businesses at the show online with social media using the hashtag #WeAreRuralOxford. Wheaton says agriculture is our number one industry in Rural Oxford.
"We feel that it is important for visitors to understand that this really is the heartland for agriculture in Southern Ontario - we are leaders in agriculture and we have a thriving agriculture economy."