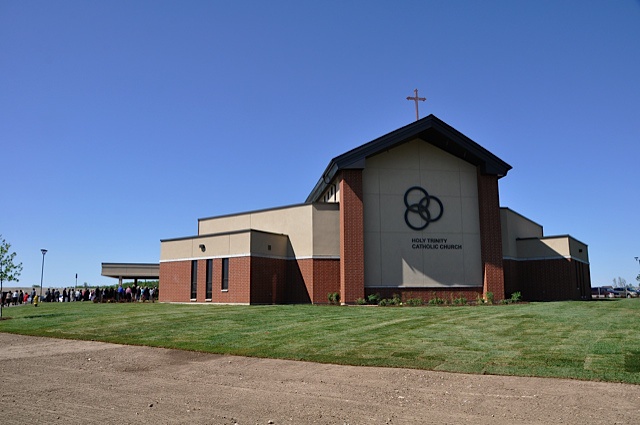 The Holy Trinity Catholic Church in Woodstock is hosting their 28th annual Christmas pageant tomorrow night.
WOODSTOCK - The Holy Trinity Catholic Church on Devonshire is be hosting their 28th annual Christmas pageant.
The pageant this year will be the story of the first Christmas and the birth of Jesus, 17 kids will be performing in the show and a live baby will be playing Jesus.
Director Maria Odumodu explains why they do this pageant every year.
"I started the play 28 years ago, and made sure there were things for children in our parish, and to make them see Christmas as not just gift buying but for the religious significance of the birth of Jesus."
Odumodu adds what role the children will have in the pageant.
"We have children from the parish and they all have different parts in the birth of Jesus starting with the announcement, to Mary and the Angel coming to give her the message not to be afraid when the Holy Spirit comes upon her, and then we have children who when the news is proclaimed that everybody must go and be registered. Then we have a proclaimed and children in the market scene and they have conversations among themselves about why they have to go and why they do not have to go, and of course we have the birth, we usually have a live baby from Paris so the kids can look at what happens when kids are born. We have the angels always bringing the good news, and we talk about how everyone has a guardian angel that guides them throughout their lives."
The pageant is happening tomorrow night, Friday December 13th at 7:00 PM in the church and is free for everyone to attend, they also accept donations from the audience.