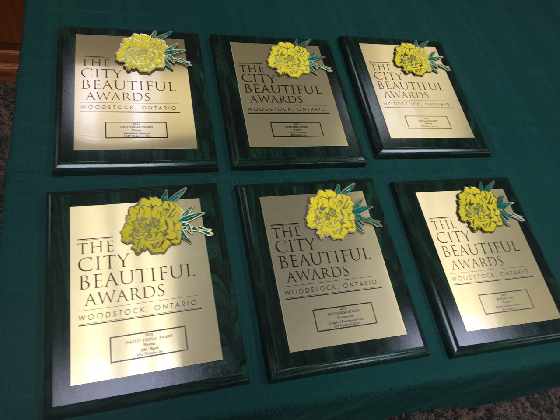 The Woodstock 2016 City Beautiful Awards have been handed out to groups dedicated to keep the city looking its best.
WOODSTOCK - Select property owners in Woodstock have been honoured for the hard work they put into their landscape - the 2016 City Beautiful Awards have been handed out.
A special committee drives around the city each year in order to select the winners.
Mayor Trevor Birtch explains why the committee did not take lawns into consideration this year.
"We did hear a little bit about the dryness of the summer and lawns being dormant so lawns were not necessarily taken into consideration for the awards."
Award winners and runners up in the Institutional, Commercial, Industrial, Residential, Multi Residential and New Residential categories were honoured with plaques. Some of the businesses honoured with awards include VON, the Royal Bank, Sutton Group Realty, and the Langdon Retirement Villa.
Birtch tells Heart FM why these awards are presented each year.
"Everything that individuals do whether it's at their home or at their business to make it more beautiful, it helps attract tourism and makes everyone in the community feel just a little bit more sunshine each day."