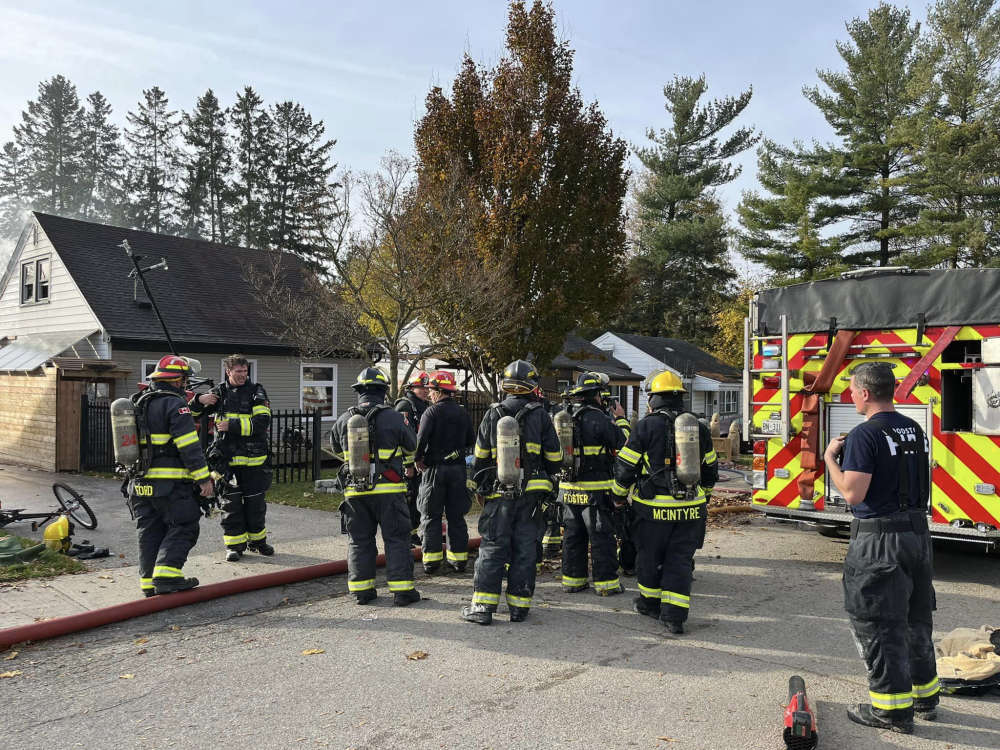 A fire at a house on Huron Street had the Woodstock Fire Department respond. The incident took place yesterday, and no injuries were reported.
WOODSTOCK - The Woodstock Fire Department battled a blaze on Huron Street.
The incident took place yesterday (Thursday, November 16th) around 8:40 a.m. at a residence.
Fire Prevention Officer, Lukasz Kasprzyk speaks to what it took to get the flames put out.
"Approximately 25 firefighters battled the fire for about two and a half hours, and fully extinguished the fire and saving the majority of the house."
He adds, the estimated damage from the fire is $150,000.
Kasprzyk mentions the incident is still being looked into.
"The cause of the fire is still under investigation. However, during the course of the investigation we've determined there were no installed smoke alarms, and no installed carbon monoxide alarms."
As a result of not having alarms installed, the home owner is now facing several fines of $360 each.
He says the residents of the home were fortunate to have smelt smoke and evacuate, but if the fire took place while they were sleeping, not having installed alarms could have made the situation worse.