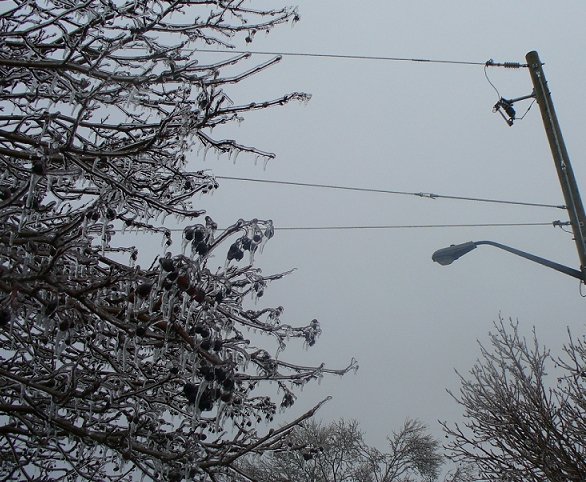 Oxford OPP responded to at least 25 crashes between 6 p.m. last night and 8 a.m. this morning due to the storm.
The OPP were kept busy when the ice storm blew into Oxford County.
Constable Lisa Narancsik says the calls started early last night.
"Collisions started to come in about 6 p.m. last night and since then there's been approximately 25 MVCs that we have overnight until about 8 this morning. So there could be more that we haven't seen on the record books, but about 25 that are happening out there."
There is still a lot of cleanup to do this morning as well as hydro crews work to restore power. Narancsik says if you notice any hydro problems, such as fallen branches on the wires, you need to call it in.
"You need to notify the authorities so that people can get out there. Hydro needs to know about the locations so that they can start clearing the roadways and that way we can set up the detours as well. But we need people to know that as a result of the storm road closures may happen."
Although we knew this storm was coming, many drivers were still caught unawares. Narancsik says drivers need to check to conditions ahead of time and be prepared.
"We could still have snow in April so we just have to be aware that when it is coming, set your alarms a little earlier and give yourself time to make sure your windows are all cleared off, your window wiper fluid is all topped up and that you get there safe."