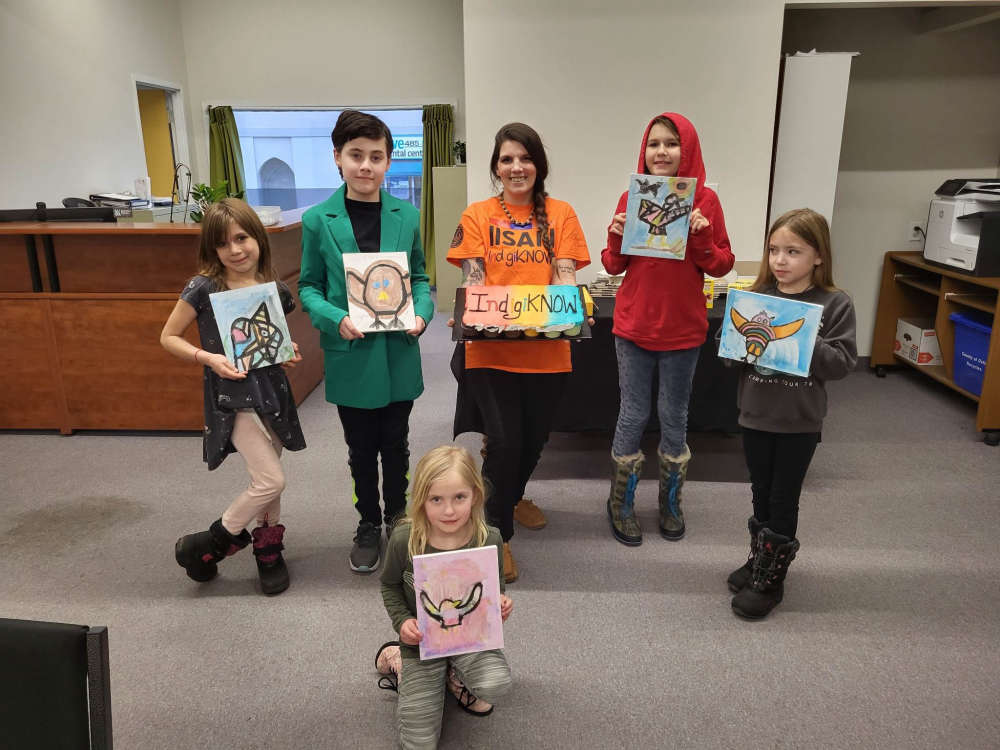 Photo Credit - Facebook: IISAN
"I'm super excited to be able to give the kids the opportunity to explore something new."  Patricia Marshal
OXFORD COUNTY - The first IndigiKNOW event by The Ingersoll and Area Indigenous Solidarity & Awareness Network was a success!
Last night Big Brothers Big Sisters hosted the class at their Ingersoll location. During the night youth had a chance to learn about smudging, land acknowledgments, and spirit paintings, which lead to creating their own art.
The class also learned how to do jigging, a métis style of dance.
Patricia Marshal, Director of IISAN, says the group was excited to kick off the program.
"They are excited about starting something new. It's a monumental day to be starting the program being the spring equinox and it being a brand-new program. Kind of like new beginnings. I'm super excited to be able to give the kids the opportunity to explore something new."
The program is set to run monthly, on the 3rd Monday of every month.
Marshal added that participants could be in for something extra special in during the August programing.
"We are planning a trip to Six Nations to the Woodland Cultural Centre. So, that we can get some hands-on experience and learn information. Especially leading up to September, I think it's very important to give kids that perspective right before we go into the month of Truth and Reconciliation."
The program is open to ANY youth in Oxford County aged 6-16 who want to explore indigenous culture and learn more about our roots. There is no cost to attend.