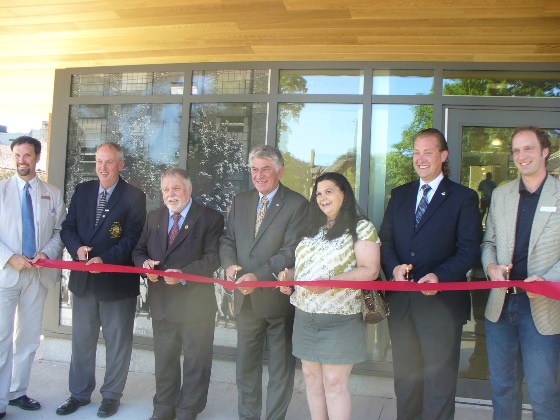 More affordable housing is coming to Woodstock at the Harvey Woods Lofts.

WOODSTOCK - Phase two of the Harvey Woods Lofts affordable housing from Indwell is going to start hopefully before the end of the month.
They will be adding another 26 units to the complex. Right now they have 60 people on the wait list for the apartments. Phase 1 was completed last year and included 54 units which are all full. Director of Projects and Development at Indwell Graham Cubitt tells Heart FM they also work with community partners to help serve their residents.
"The Canadian Mental Health Association for example is on site regularly, they have some office space there as well to really work with our tenants and really help folks who are struggling with mental health or others issues to maximize their independence."
Cubitt says Phase 2 is focusing on accessibility.
"So it's going to be a mixture of 1 to 2 bedroom apartments and about 25 percent of the units will actually be barrier free units, so were really focusing with phase 2 on accessibility and offering some new options for affordable housing with supports in Oxford County."
Phase 2 is going to cost roughly between $3.5 and $4 million dollars. Most of the money was raised through government grants, however the charity is still accepting donations from the public to help cover the costs.