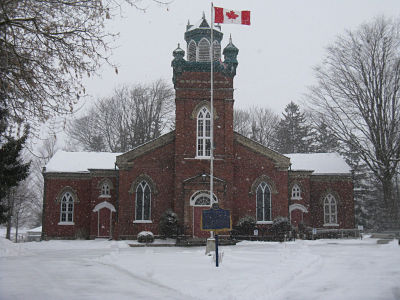 Frigid temperatures and the increased cost of living is expected to draw people to the Inn and Out of the Cold shelter
WOODSTOCK - With some frigid nights expected this week everyone is being reminded of the Inn and Out of the Cold Shelter.
The shelter is available at Old Saint Paul's Anglican Church from 7 p.m. until 7 a.m.
Coordinator for the Shelter Paul Arsenault says they have seen a steady amount of people this winter.
"It varies - we've had a maximum of eight people stay and we're averaging 3 - 4 a night."
Arensault is expecting to see an increase in people this month due to several contributing factors.
"With rising hydro costs and people just getting through Christmas and all that, we expect some people may be evicted, sometimes there's breakdowns in families. The colder the weather gets, the more people we'll see."
People who use the service can find a safe place to warm up, and also enjoy a hot meal.
"Our meals are catered by restaurants. We get lots of donations from churches whether it's clothing or money."