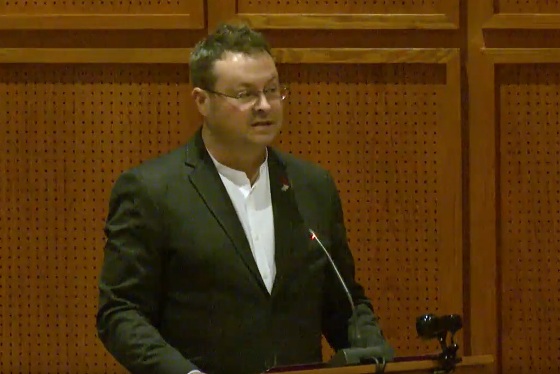 You can listen to the full interview with Zorra Township Mayor Marcus Ryan on the Township's response to COVID-19 and how local residents can Do Your Part.
UPDATE: The Township of Zorra has posted a new update online.
One of the measures they are taking is splitting their essential employee's into two groups and ensuring they are not in the office at the same time. You can read more about that online here.
TOWSNHIP OF ZORRA - The Township of Zorra is continuing to take action in response to the spread of COVID-19 (novel coronavirus) in Canada.
Entry to the Municipal Office will be by appointment only. All recreation facilities are closed to the public until further notice. Anyone who wishes to conduct in-person business is advised to phone 519-485-2490 and discuss their needs with a customer service representative. Callers will be directed to online services if available, or offered other options as appropriate.
If staff deem that an in-person visit to a Township Office is required, callers will be asked questions regarding their travel and health history prior to booking an appointment. Visitors with confirmed appointments should be prepared to show identification upon arrival. The Township is also implementing enhanced cleaning and hygiene measures at all Township facilities. In addition, staff who have travelled internationally recently will be requested to self quarantine.
The Township will be providing daily updates every day around 1:00 pm to keep residents informed. Mayor Marcus Ryan is also taking extra precautions including not being in the same room as the Deputy Mayor to ensure they both don't get infected at the same time.
You can listen tot he entire interview with the Mayor online here.