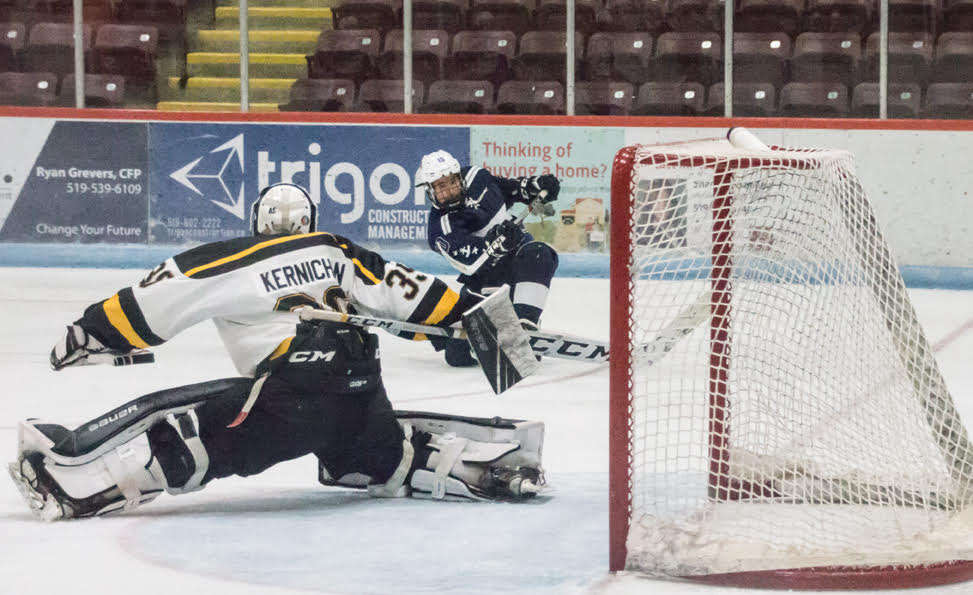 The Woodstock Navy Vets will be back in action on Friday February 4th for a matchup against the Wellesley Applejacks at Southwood Arena.
OXFORD COUNTY - It's the return of Jr. C hockey in Oxford County.
After more than a month off the ice due to provincial restrictions, the Woodstock Navy Vets have released their updated schedule for the rest of the PJHL season.
They will be back in action next weekend. They're going to host the Applejacks at Southwood Arena on Friday February 4th and then they're going to face the Applejacks again in Wellesley on Saturday February 5th. The puck drop is scheduled for 7:45 p.m. for both games.
Meanwhile the Norwich Merchants posted a preview of their updated schedule on Facebook last week. It says the Merchants will battle the Bulldogs in Burford on Saturday February 5th and host the Firebirds at Nor-Del Arena on Sunday February 6th. You can find the full schedule online here.
Officials with the Tavistock Braves have not shared an updated schedule on their website or social media pages at this time.