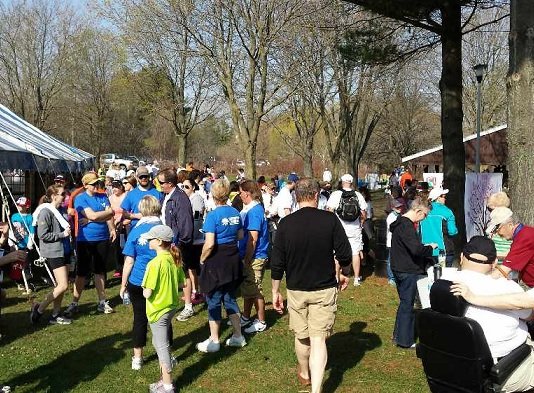 Tomorrow's a big day as participants try to raise $95,000 for VON Sakura House at Hike for Hospice
WOODSTOCK - It may be at a different time of year, but Hike for Hospice hopes to draw in lots of community support.
Part of the organizing committee Dominic Ricciuto says they hope the change in time will encourage more people to come out.
"Normally it's in May, but they're hoping to spread it out from their other large fundraiser Handbags for Hospice. So we're holding it this fall and hoping for a good turnout."
Hike for Hospice is essential to Sakura House's operation, providing funds to keep the services they offer free.
Ricciuto says they have a big goal in mind, but it is for a very important cause.
"[We are] looking to raise $95,000. We really want to make sure the Hospice is free for those who need it. So 100% of the proceeds go to Sakura House."
The hike is in Roth Park in Woodstock on Saturday, September 24th.
Registration can be done on the day of, or online.