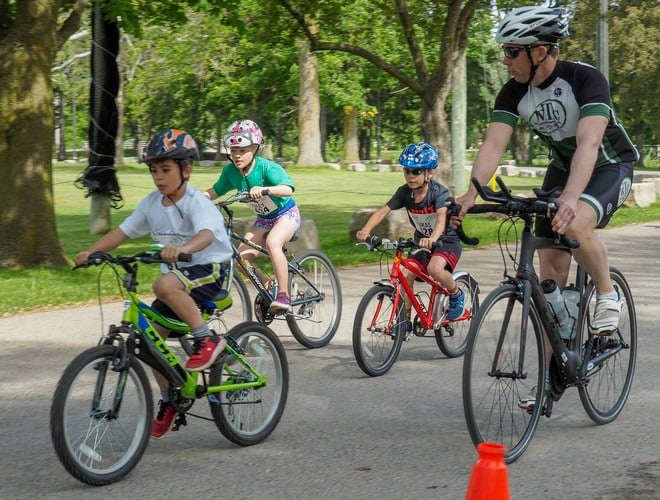 Families have until midnight tonight to sign their kids up for the KidsDu duathlon in Southside Park this Sunday.
WOODSTOCK - The Woodstock Triathlon Club's annual KidsDu duathlon is fast approaching in the Friendly City.
The run-bike-run challenge is taking place at Southside Park on Sunday, with a variety of courses for different age groups. Participants in the event must be between the ages of 3 to 13.
Organizer Terri Jenkin says it's a non-competitive way for kids to have fun together.
"Getting kids outside, being active, and not worrying about if they will win or lose. There's no pressure, just children challenging themselves if they can actually do it."
Today is the last call to sign up for the event, with registration closing at midnight. If you are interested in signing your kids up for the fun, click here.