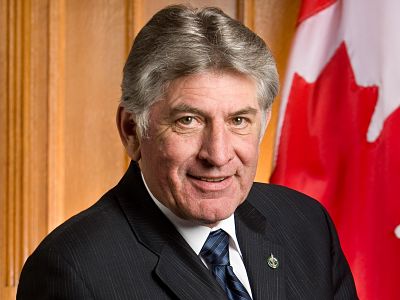 The Federal Liberals presented have presented their first budget with a 29.4 billion dollar deficit this year.
Reaction is still pouring in today after the Liberal Government delivered their first budget.
The budget includes a lot of promises kept by the Liberals and lot of promises broken. It includes a 29.4-billion-dollar deficit this year which is three times the promised shortfall of 10-billion dollars. MP for Oxford County Dave MacKenzie tells Heart FM Canadians will be paying for this budget for years to come.
"When you look at what the deficit is, it will leave our grandchildren, our great grandchildren and goodness knows how many other generations with a real legacy of debt."
He adds the budget does nothing for agriculture and I see little or nothing to create jobs.
"The agricultural community I think are under whelmed by it, I see little or nothing to create jobs other than more Federal civil servants, it's a budget that from a deficit point of view, doesn't generate anything for Canadians."
Prime Minister Justin Trudeau defended the budget saying he promised Canadians he would invest in the future of this country, and that's what the budget does. He points to the revamped Canada Child Benefit that he says will help nine out of 10 families and is the biggest boon for families in this country since Universal Health Care.
The budget also includes 2.6-billion dollars over five years for Aboriginal Peoples. That money will be used for primary and secondary education, including language and cultural programs and nearly one-billion more for education infrastructure. Another big ticket item is 2.7 billion dollars in infrastructure spending which actually less than the five billion the Liberals had promised for phase one.