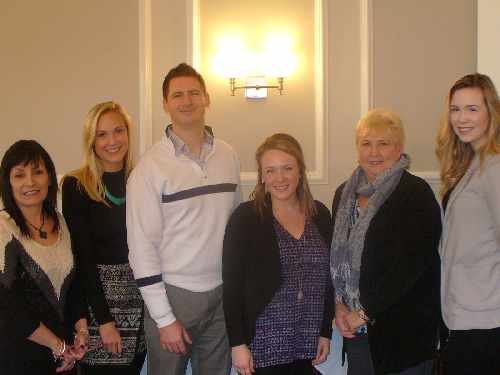 The Chambers of Commerce in Ingersoll, Tillsonburg and Woodstock have created a group which will help young professionals with networking.
INGERSOLL - The Chambers of Commerce in Woodstock, Tillsonburg and Ingersoll have teamed up to create a young professionals group.
A full house attended the first session on Thursday, where they talked about networking and what people are looking to get out of the group. Steve Morris a partner at BDO Canada led the conversation which asked the new group what they are looking to get out of networking and what they would like to see.
"It was essentially just to gather information from young professionals to see what they would need from a networking group in order to make it valuable for them to take time out of their busy schedules."
Morris adds in the end, young business men and women want something flexible and inclusive.
"I think for the most part people are just looking for something that's flexible for their schedule. Something that is inclusive for young professionals, gives them an opportunity to go out. An environment that's friendly to meet new people and to just build their networking group."
Morris says the group is a great way for young professionals in Oxford County to network.