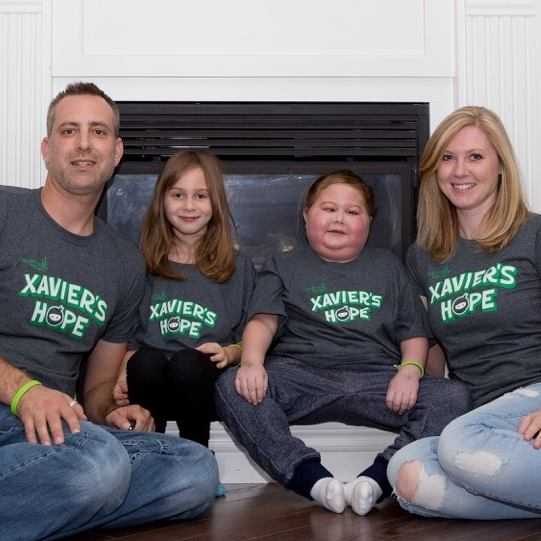 (submitted photos)
At only 8 years old Xavier Garret passed away after a long battle with brain cancer, his story and his smile captured the hearts of our community, and now Xaviers parents Carla and Mark, have written a new book called "My Love Will Follow" to help children come to grips with an end of life.
WOODSTOCK - A family from Woodstock has written a new book to help children cope with end of life.
Carla and Mark Garrett released My Love Will Follow earlier this month. They lost their son Xavier two years ago after a lifelong battle with brain cancer. His story and his smile captured the hearts of City during his battle.
Carla Garrett is the author of the book, she says it offers a unique perspective.
"It was a family effort in putting this book together, I wrote the words for this story and had the idea and then my husband used his talents in photoshop and photography to create the illustrations for the book and then we also had our daughter MacKenzie be the subject in the photographs for the book. The whole idea of the book is to help a child and help there parents during that transition into end of life. We don't have many books written for the child that is dying to kind of give them that comfort at the end of life that they need."

Carla Garrett says writing this book is part of our grief journey as a family.
"It was an outlet for our pain and our grief and writing this and knowing that it could help others, it was very therapeutic and even though it was difficult at times to actually write what I was writing, it was also really important to write these things and say them for others."
Garrett says Xavier was obviously her inspiration for writing this book.
"A lot of this book was around the fears that Xavier had when he knew he was dying. I took those things and made sure that they were put into the book, right down from talking about how the love is going with him and that never dies and the fact that, I didn't want him to be scared of the next step and where he was going and while we don't know where it is, it really is better than the pain that he was in."
Digital copies of the book are already available for free online and Garrett says they are looking to partner with someone to print hard copies for hospices and children's hospitals.
"We want to ensure that families who want a hard copy, can have it free of charge, a book like this, isn't something that anyone anticipates buying, so we want to make sure that the professionals that work with these people have them available for them."
Garrett notes that this book makes more of an impact with a hard copy because of all the amazing illustrations that go along with it and they hope they can find someone to partner with to make it available to anyone who needs it.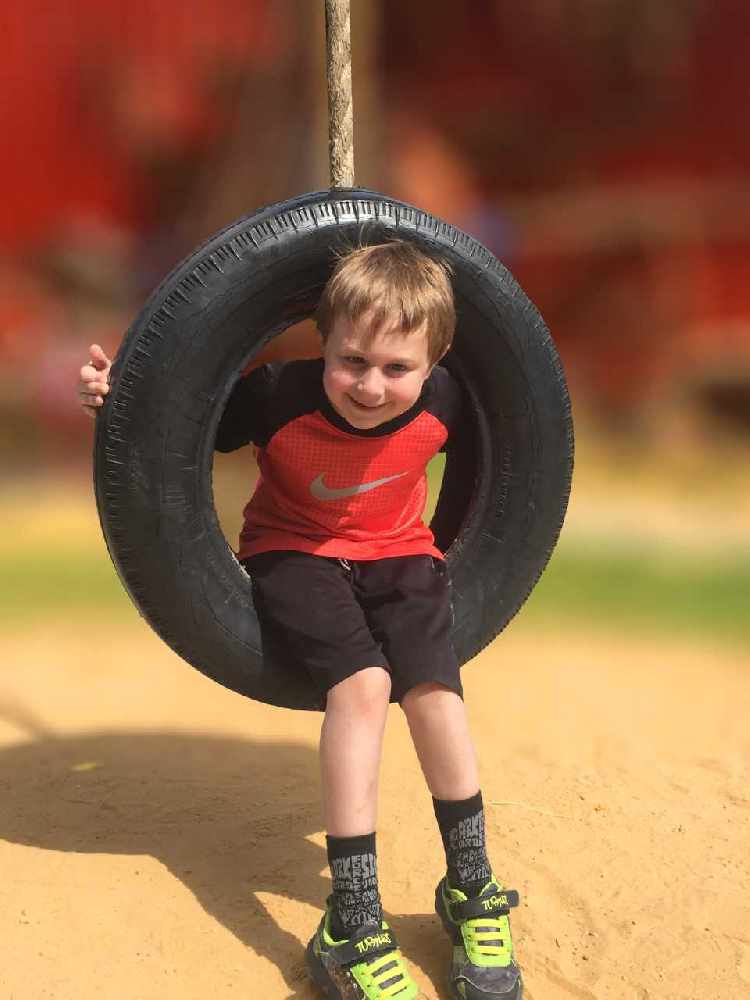 (submitted photos)