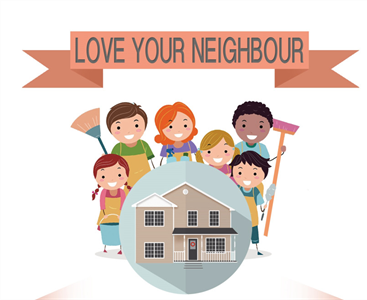 Faithway Baptist Church is bringing back their Love Your Neighbour campaign, in hopes Woodstonians will lend a hand in the Friendly City.
WOODSTOCK - The Love Your Neighbour campaign returns for a second year in a row.
Faithway Baptist Church's community initiative will be underway from August 19th to the 26th, and focuses on lending a helping hand.
Love Your Neighbour team member, Keith Graydon tells Heart FM what the campaign is all about.
"If you have things to do in your home, inside your home, outside your home, landscaping, painting, walking your dog, or whatever it may be, give the church a call and someone from the church will come and do that for you."
Graydon also says the campaign has received a lot of positivity and residents are happy to have the extra help.
"It's usually one or two things. It was 'I can't believe your doing this, thank you very much' or it was 'why are you doing this?' Those are basically the two reactions, but people overall are just very thankful."
The initiative was started as part of the church's commitment to helping the community.
You can sign up by checking out the Faithway Baptist Church's Facebook page.