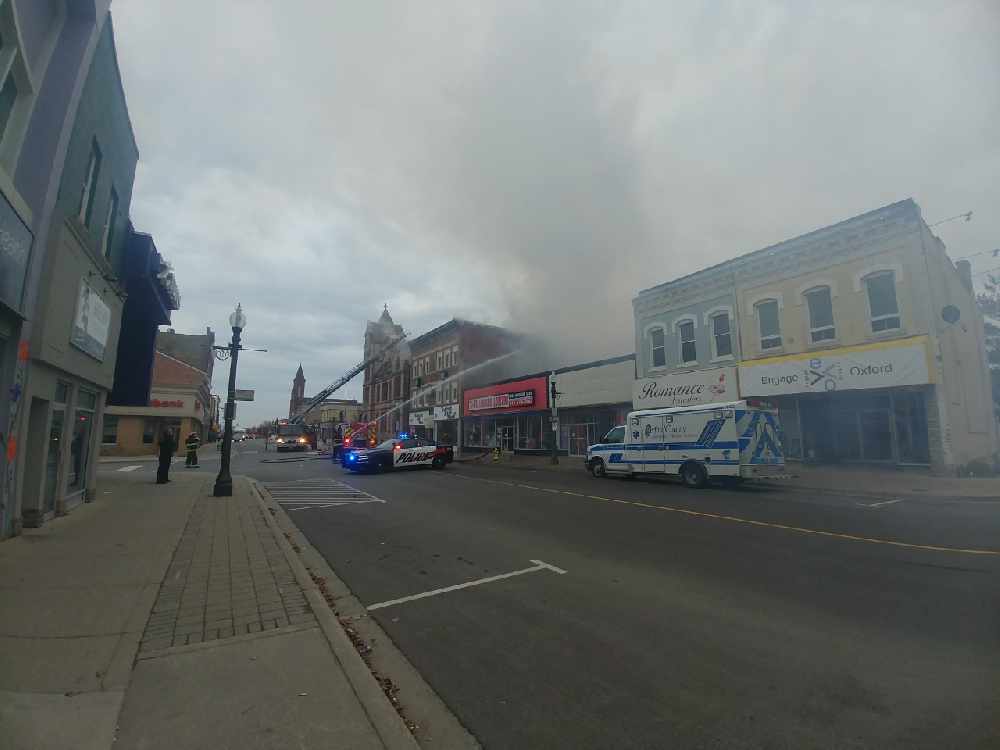 Fire crews are still at the scene battling flames after a massive fire on Dundas Street in Woodstock.
UPDATE: The Woodstock Police Service has laid charges in relation to a fire that rapidly spread through a Dundas Street business last evening.
34 year old Alexander Willet of Woodstock has been charged with Arson. Police say Willet lived in one of the apartments located at 488 Dundas Street. He attempted to escape from the building through a window and became injured.
We are still waiting for damage estimates on the blaze and the state of City Hall. The Ontario Fire Marshall is coming in tomorrow to investigate.
-----
WOODSTOCK - A scary scene in downtown Woodstock on Wednesday night after a massive fire on Dundas Street.
Crews were called to the Zabians Men's Wear store just after 5:00 p.m. Public Information Coordinator Lisa Woods says they did have to rescue a person from the neighbouring roof.
"We have one individual transported to the Woodstock Hospital that we rescued from the neighbouring roof building."
Woodstock Police had a bus at the site for people who had to run out of their apartments.
A Woodstock Transit Bus is in the area for the residents of the building to seek shelter. Police are reporting that one individual has been transported to Woodstock Hospital with non-life threatening injuries.
Police are asking the public to refrain from attending the area as emergency crews are at work. Dundas Street has been closed between Wellington and Light Street.
We will provide you with more information as soon as it becomes available.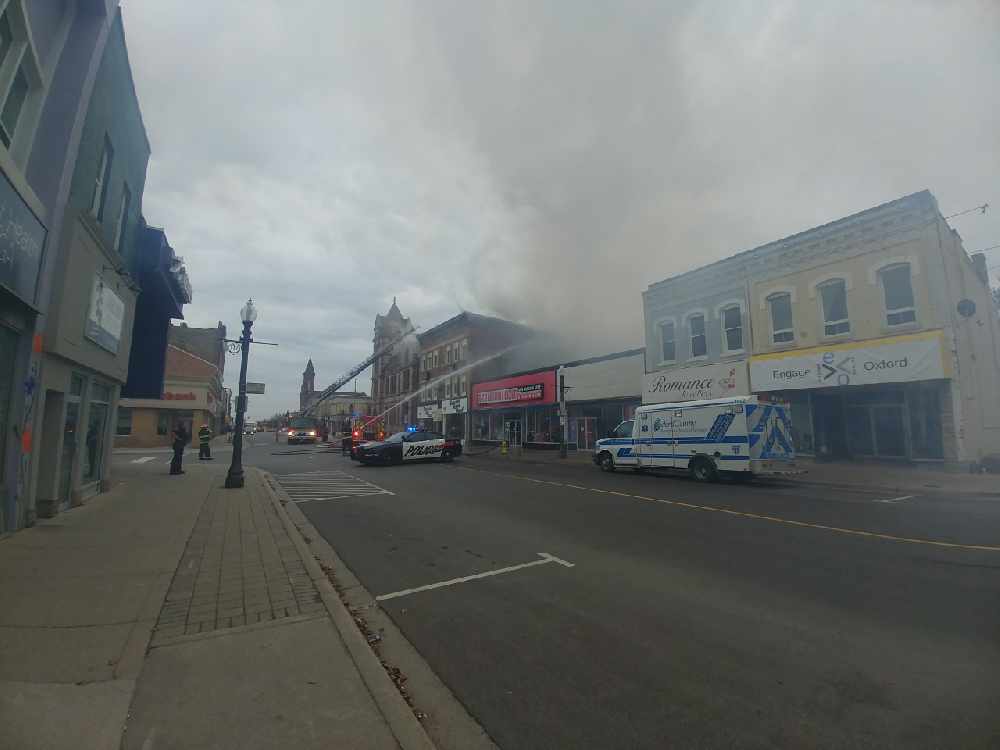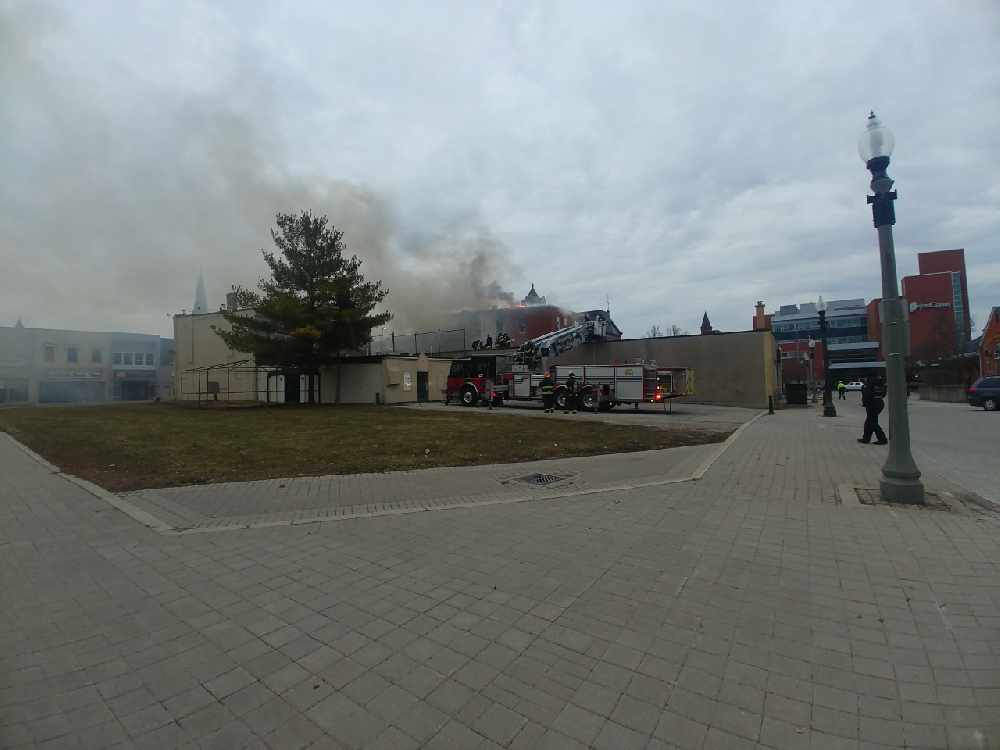 Live from downtown Woodstock fire.

Posted by 104.7 Heart FM on Wednesday, March 18, 2020