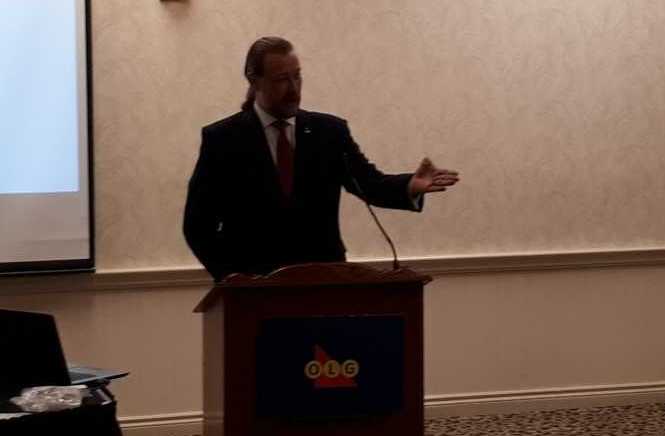 New development and LED street lights were some of the highlights from the 2018 Mayor's Breakfast in Woodstock.
WOODSTOCK - Chamber members and the general public were treated to bacon, eggs and a State of the Union type of address from the Mayor of Woodstock This morning.
Trevor Birtch gave an update on council's progress during his annual Mayor's Breakfast. One thing he really wanted to focus on was the new development in the city.
"In 2014 we saw $98 million dollars of construction permits and those continued to grow in 2015 to $140 million, in 2016 to $143 million and finally last year in 207 a $184 million dollars, which is almost double compared to building permits in 2014, so the future has never been brighter for the Friendly City."
Birtch also talked about the LED streetlight conversion.
"The LED street lighting conversion was originally scheduled to be completed over a five year period in the Friendly City and we have now accelerated that plan, they will be complete this year because of the exceptional savings we have seen on our electricity bill, as well as next to no maintenance cost once their installed."
Birtch also talked about his plans to donate his hair to cancer once again, this time during the Terry Fox run in Woodstock in September and he took the time to answer questions from the audience.