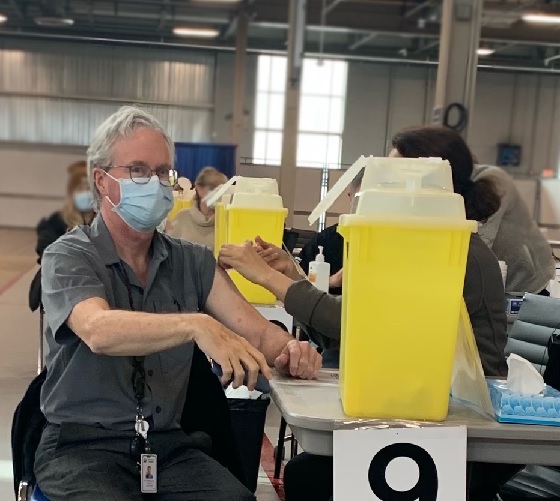 As of today, 90% of residents 12+ gotten at least one dose of the vaccine in the Middlesex-London Public Health Region.
LONDON-MIDDLESEX - The Middlesex-London Health Unit announced a major vaccination milestone today.
As of today, 90 percent of eligible recipients, 12 plus have had a least one dose of the vaccine.
THIS JUST IN! We did it. 90% of #Middlesex-#LdnOnt residents 12 years of age and older have received at least one dose of COVID-19 vaccine. 🎉 pic.twitter.com/vgb9907tfs

— MLHealthUnit (@MLHealthUnit) November 23, 2021
Next door in Southwestern Public Health Region, 87.2 percent of residents 12 plus have gotten one dose and 84.6% are fully vaccinated, which is just slightly below the Provincial average of 86 percent. Vaccination rates are higher in Oxford County, at 85.8% for 12 plus, compared to 77.6% for Elgin County. Elgin is brought down by low vaccination rates in Aylmer. St. Thomas meanwhile as the best vaccination rate in the SWPH region at 90.9% for people 12 plus.