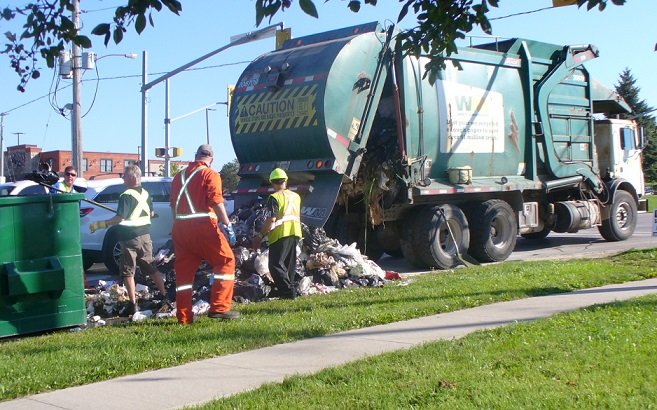 Motorists in the Friendly City are dealing with a bit of a stink on Juliana Drive
One man's trash is another man's closed lane.
The right hand lane of Juliana Drive heading eastward at the Norwich intersection is closed while crews work to clean up a mess left behind by a garbage truck.
Bags of garbage tumbled out the back of the truck, causing quite the stink for motorists in the Friendly City.
The refuse is being tossed into large garbage bins to be carted away. They hope to have the roadway open again soon.
Woodstock Police say it was a result of mechanical failure.
There are no reports of injuries.
More information if it becomes available.