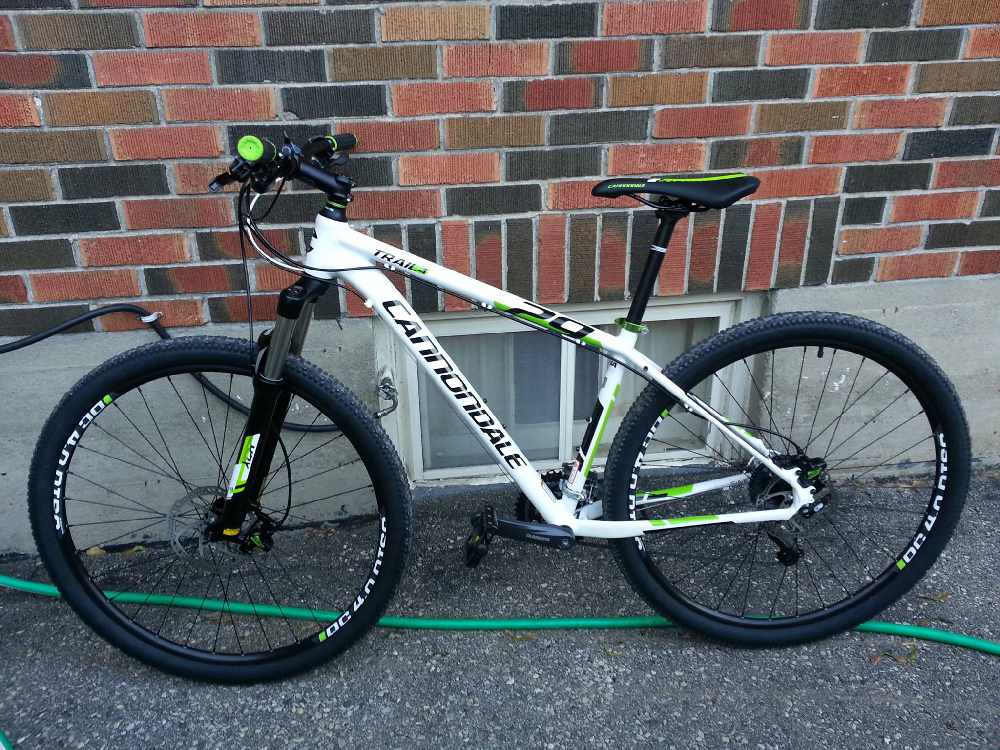 Two Cannondale Mountain bikes were stolen from a locked shed on Graham Street.
WOODSTOCK - The Woodstock Police are looking for the publics help after a couple of mountain bikes were stolen in the Friendly City.
Police say the bikes were taken from a locked garage on Graham Street overnight on Saturday. One of the bikes is bright green with the Cannondale Logo and the other one is white with bright green handles and also has the Cannondale logo featured.
If you have any information about these thefts call Woodstock Police at 519-537-2323 or Crimestoppers 421-TIPS (8477).