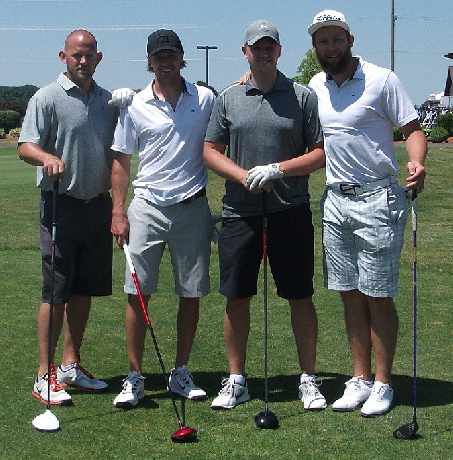 Woodstock Navy Vets hockey players put their sticks down and picked up the clubs.
WOODSTOCK - The Woodstock Navy Vets have deemed their second annual golf tournament and awards banquet a success. About fifteen teams of four participated in the golf tournament at Woodstock Meadows on Saturday June 25th.
According to Communications Coordinator Jim Taylor, a local NHL superstar won the tournament with some of his friends.
"Jake Muzzin's group with Scott Roode, Ryan Zehr and Nate Geerlinks won it for the second year in a row."
Following the tournament multiple players on the Woodstock Navy Vets were honoured at the awards banquet.
The award winners are as follows:
MVP - Dylan Wettlaufer
Top Rookie - Chris Thompson
Top Defenceman - Chris Thompson
Best Defensive Forward - Dan Haig
Most Dedicated - Austin Whetham
Playoffs MVP - Austin Richardson and Cam Leslie