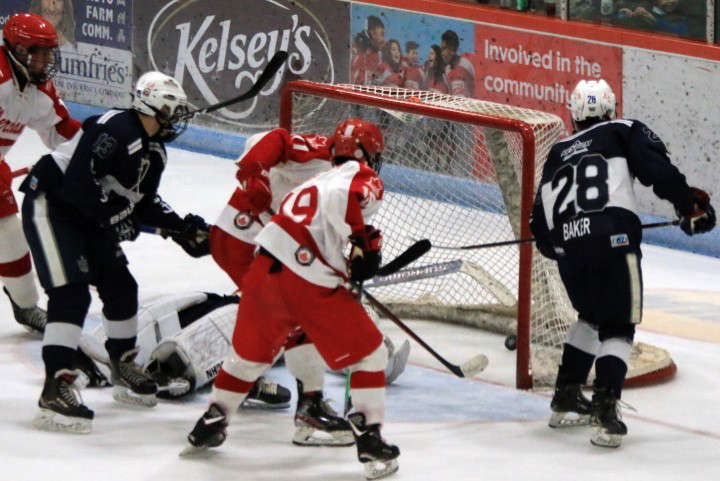 Back to back wins against Norwich this weekend has put the Navy Vets in the top spot of the PJHL Doherty Division standings.
WOODSTOCK - The Woodstock Navy Vets have sole possession of first place in the PJHL Doherty Division after back to back wins against Norwich this weekend.
The Navy Vets had over 400 fans at Southwood Arena on Friday night. The fans were treated to a 4-2 victory against the Merchants. Kyle Baker and Griffin each had a goal and an assist to help the Navy Vets get the win. Goalie Keaghan Brett recorded his 4th win of the season and 49th or his career in his 100th career junior hockey game in the Vets net.
Saturday night the Navy Vets went to Norwich and again had a 4-2 victory over Norwich. Kyle Baker and Christian Pelley led the way for the Vets in the victory.
Woodstock is the only team in the division to not lose in regulation thus far this season. They have a 1 point lead on New Hamburg and 2 points up on both Wellesley and Tavistock.
Baker leads the division in scoring with 9 goals and 11 assists in 9 games.
The Vets will put top spot on the line when they head to Tavistock on Friday night for a showdown with the Braves.